Outside In Alaska With Paul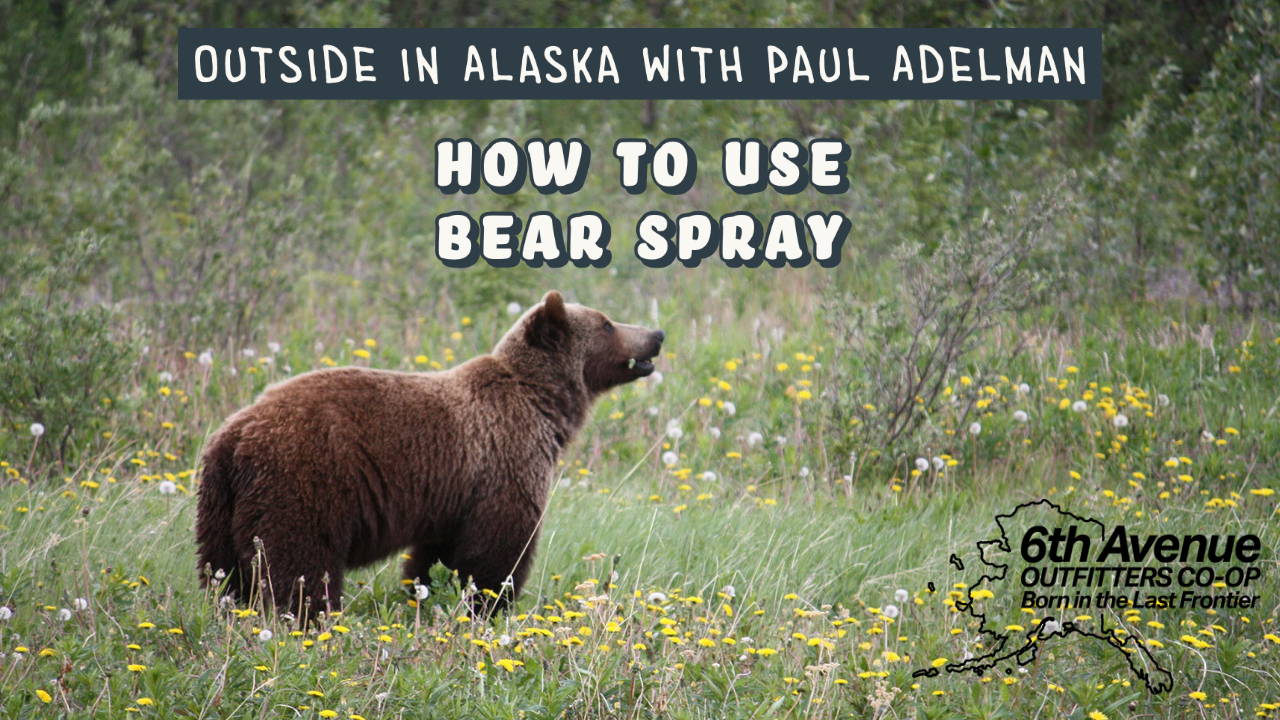 Alaskan wildlife is around you all of the time..moose, bear, wolves..whether you are hiking at Flat Top, or on the Coastal Trail. The more remote you go, the more likely you may see or encounter wildlife.
Bear spray is as much a part of your hiking planning as bringing rain gear along on a sunny day. You may not need it, but you will glad you carried it with you when the rains come.
Generally, if you purchase bear spray--and we still have training spray in stock--Richard or Paul will take you outside and let you get a feel for using bear spray. It is less intimidating in an emergency, if you've already done it once or twice.
Be Bear Safe!
Stop by the store if you would like some Sourdough Advice on Alaska and enjoy your Alaska travels!