Fishing Rentals
---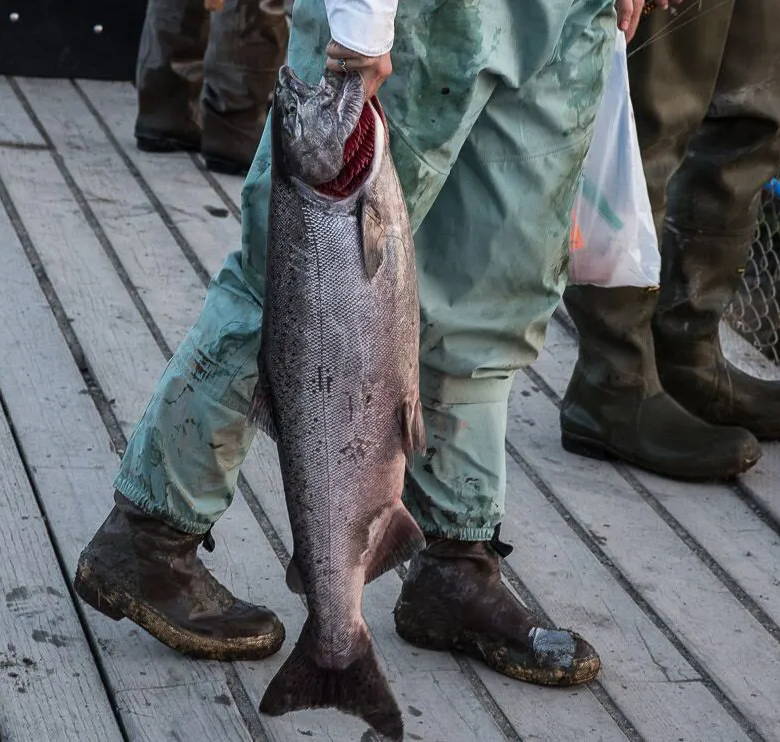 ---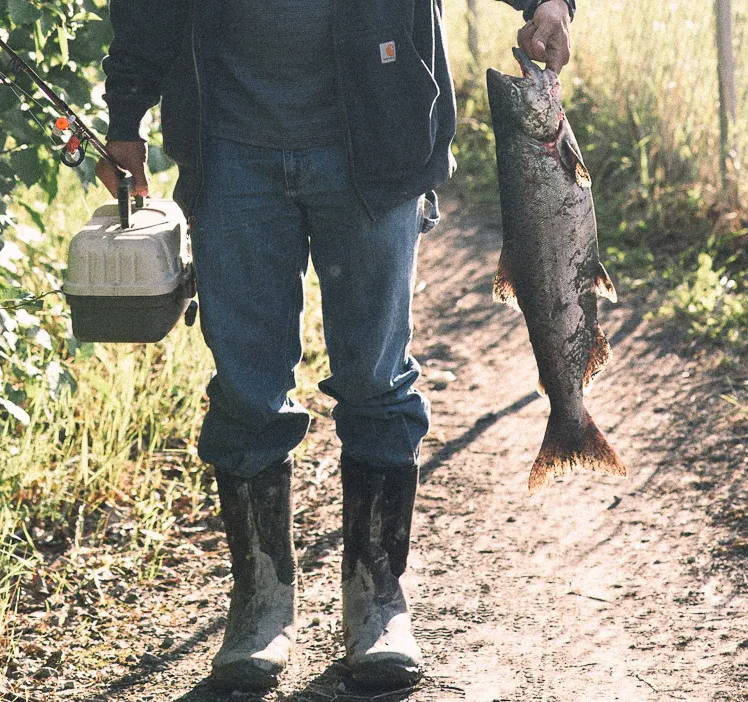 ---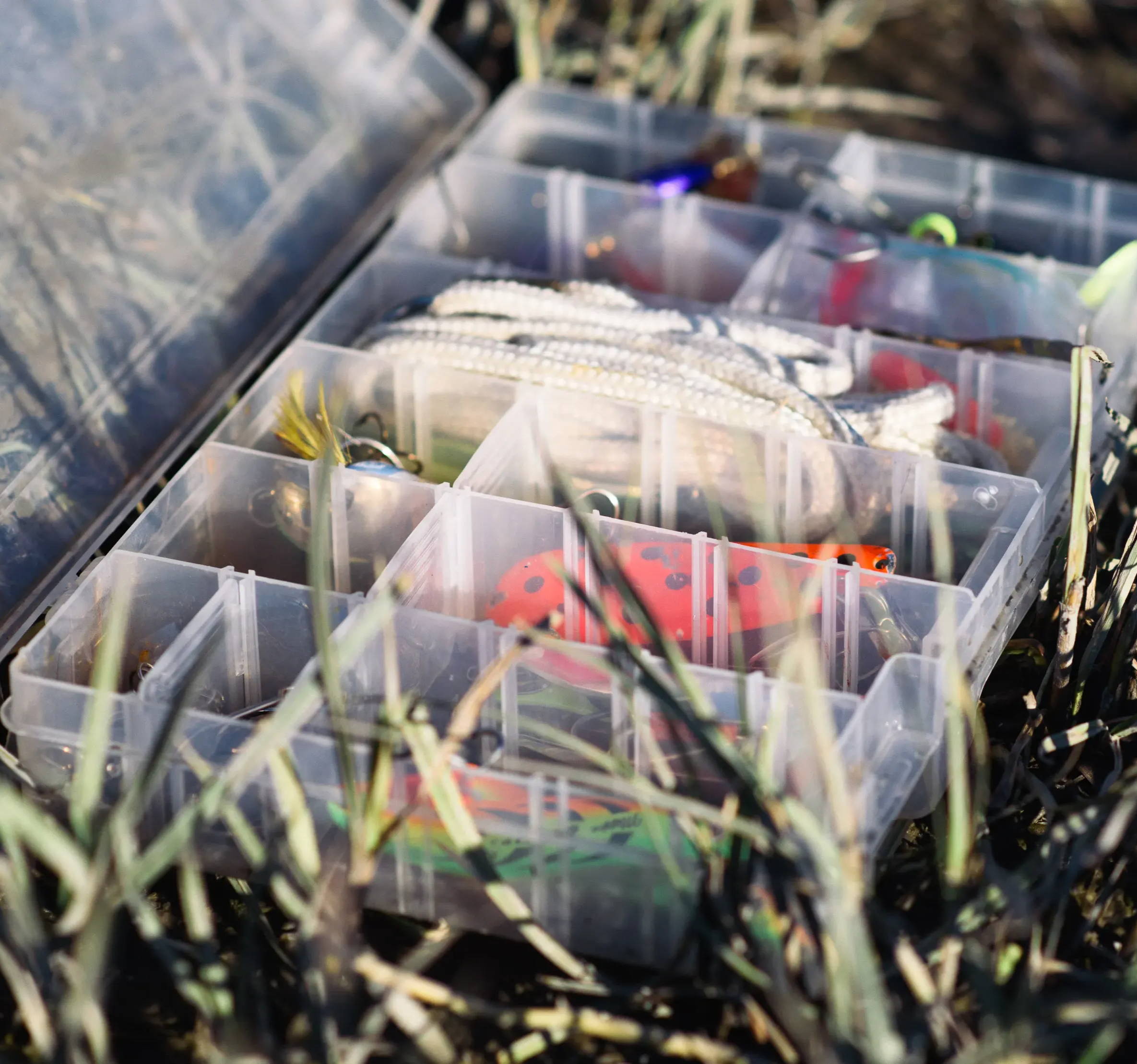 ---

---
Are you in Alaska and looking for something to do with Family, Friends, or Coworkers?
Get Outside, Go Fishing & HAVE FUN!!
Maybe you only have a few hours? That's all you need! Maybe you don't know how to fish for a salmon? We show you the MOVES in the video below! Maybe you have kids on your trip who haven't fished before. DON'T WORRY. We got gear for kids! We've each tried our hand (pole?) at bringing in the Big One at Ship Creek. So we know all about that ultimate THRILL of catching one! Don't need gear? That's okay! Stop by for some Alaska Sourdough fishing advice from Paul or Richard!
Our Team Learns How To Fish Ship Creek With Paul
HERE ARE SOME FACTS:
Ship creek is one of Alaska's most unique fishing destinations.

Right smack in the middle of Anchorage downtown, you can fish for Kings and Silvers (Salmon).

Stay Safe and do not get too far out into the MUD. Your Waders will get stuck!

Sourdough Hint: Get there 2 hours before high tide comes in, as the fish are highly sensitive to the tides. The tides for July and August are below. Look for High Tide times and get there 2 hours before high tide!

A heavy spinning rod with a 20+ pound test is recommended. Popular lures include Spin-n-Glos, Pixees, Vibrax Spinners, Coho Flies and Streamers. Suspending Salmon Roe under a bobber is also popular.
What's In Ship Creek?
Check out a few of our Customer/Staff
Ship Creek Fishing Photos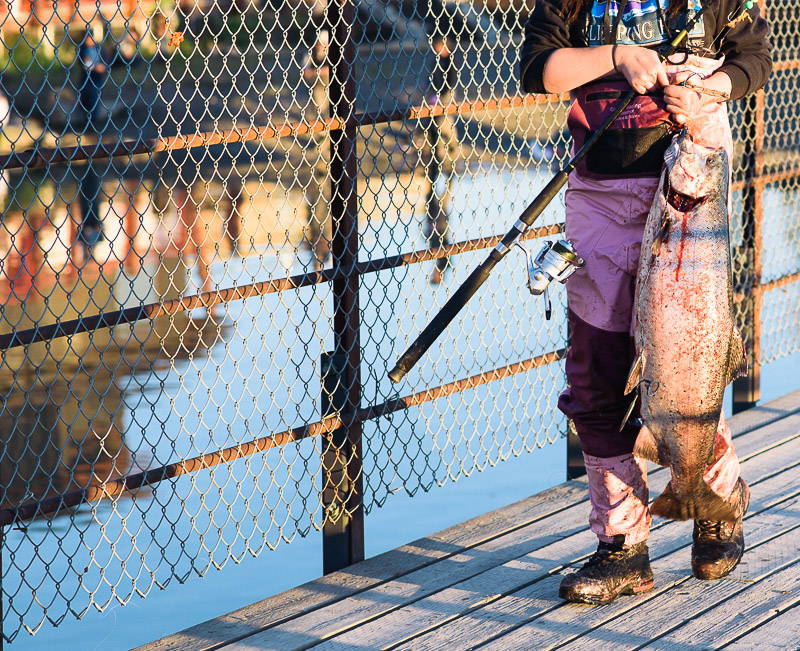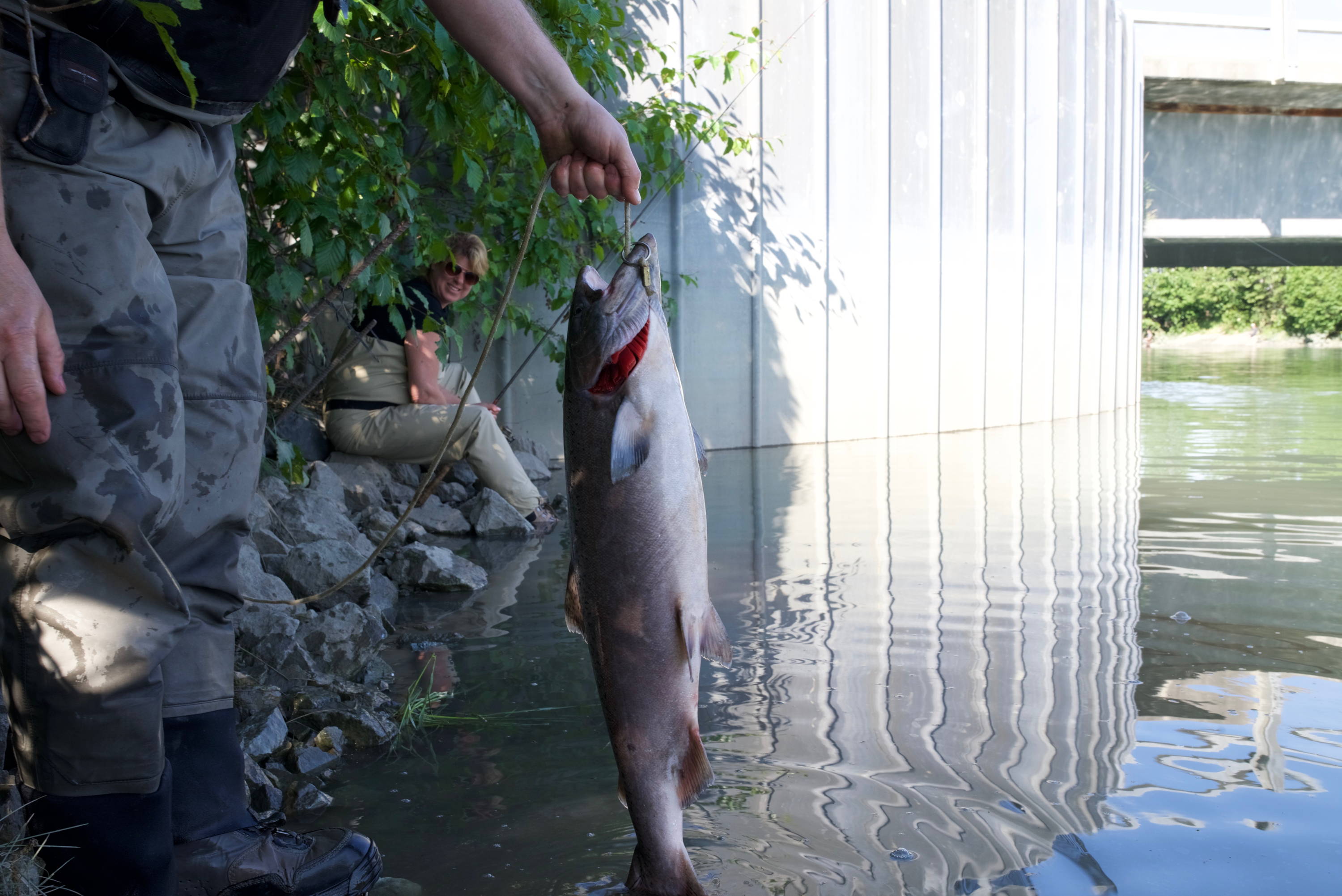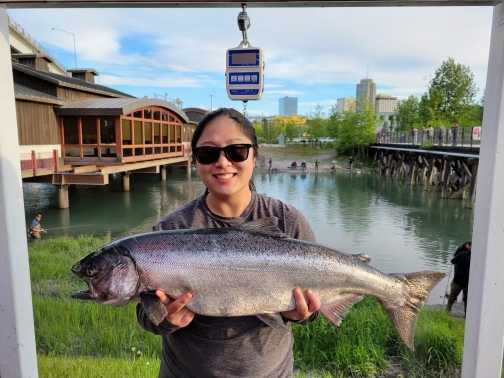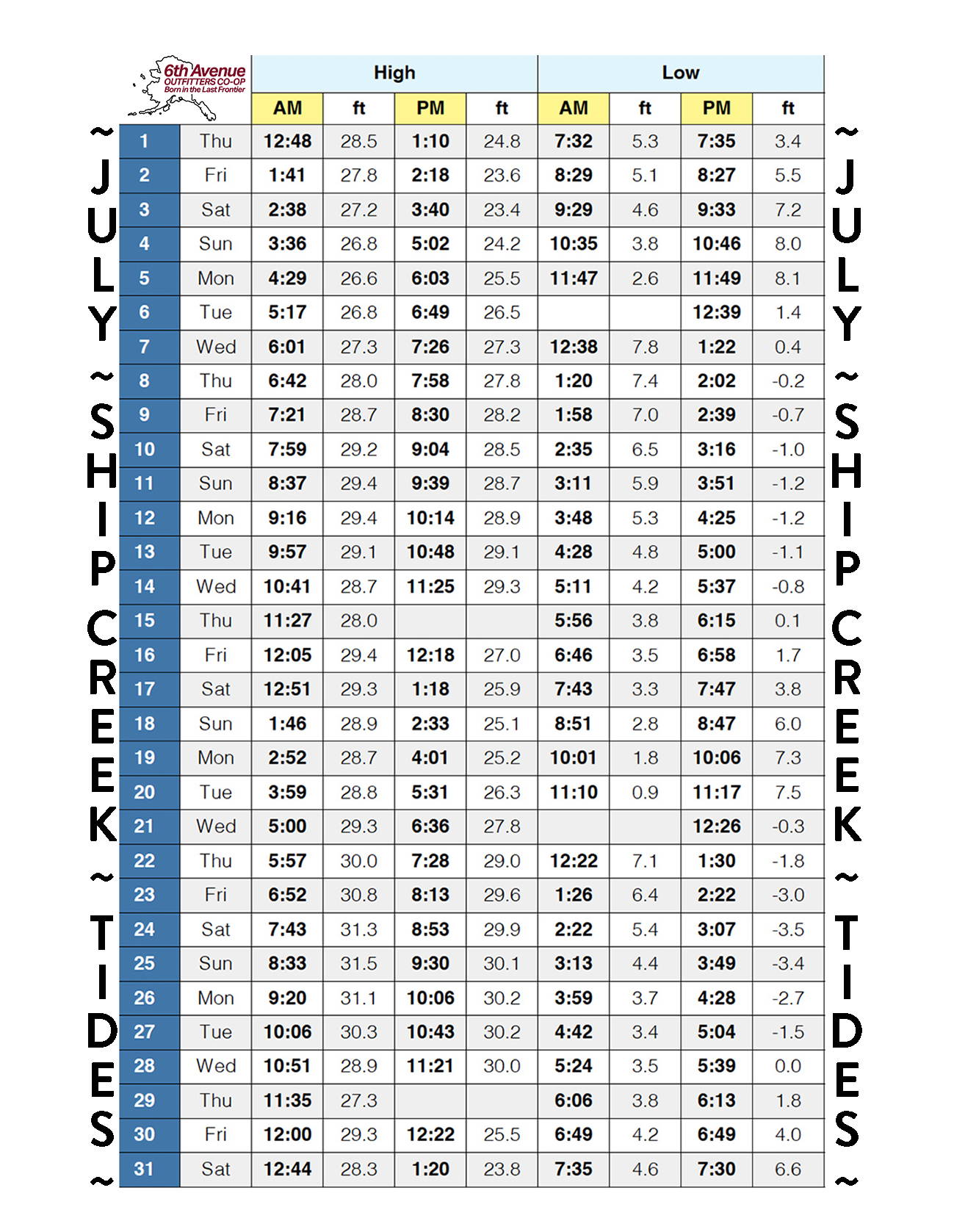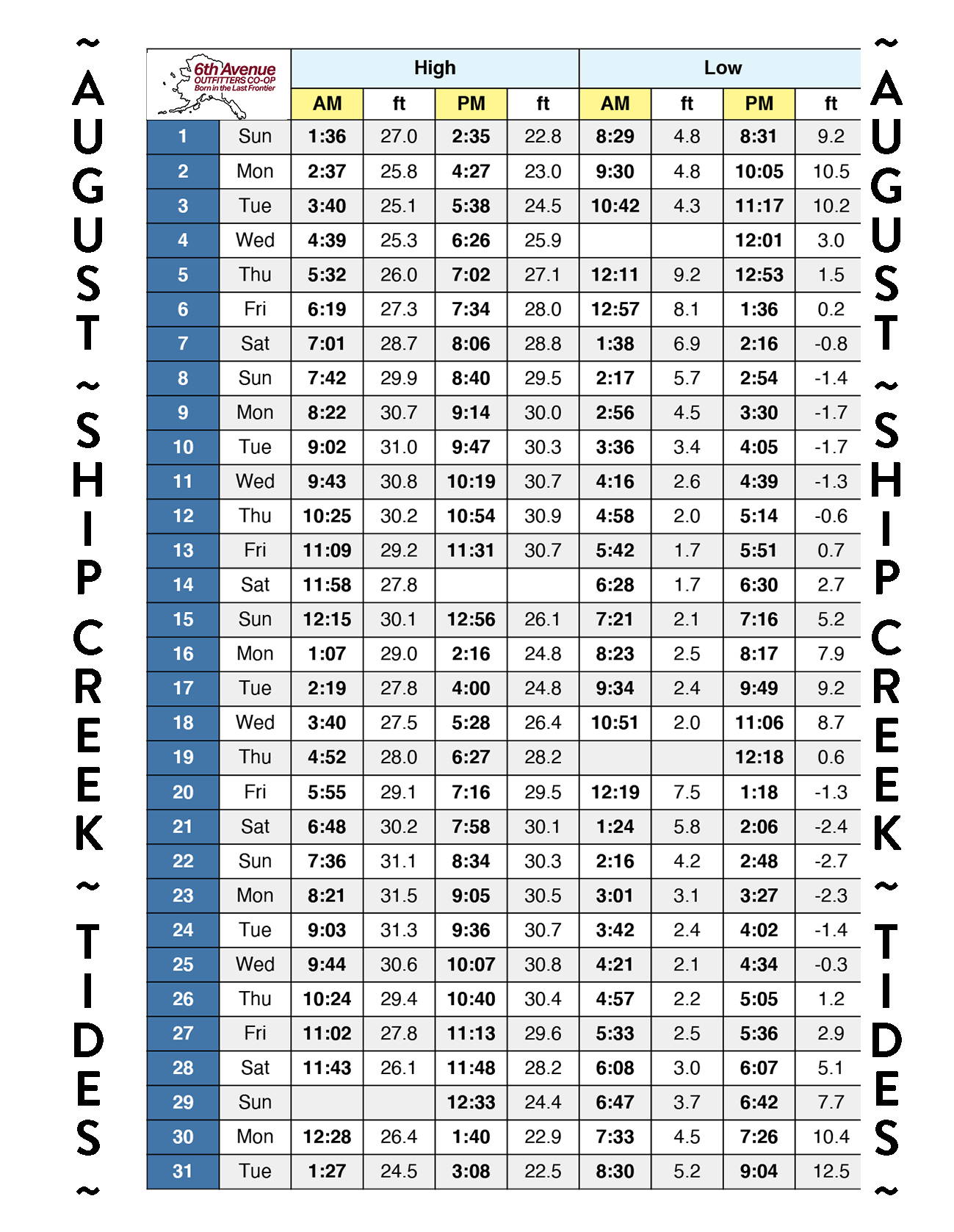 You MUST have a Fishing License to Fish in Alaska
Don't worry you can get a fishing license online and its not too expensive for a non resident. Check the links below for license facts and to purchase your license online. If you need to print it out, just come to the store and we will help you out!
---
---
---